Tres Digital Solutions is a digital agency dedicated to creating effective digital marketing and technology that impacts our client's customer web experience. The digital and social marketing landscape is constantly evolving. We love the challenges this brings and our motivated team will work hard to improve the way you communicate and present your brand to your customers.
Our website designs (as well as being easy to use and offering a friendly user experience) have a distinctive visual design that helps you connect a product, service or brand with its audience. We develop website strategies and content that increases your company's online relevance and raises its search engine rank.
Our Mission
To create effective digital marketing and technology that impacts our client's customer web experience.
---
EXCELLENCE
We work hard to exceed our clients' expectations.
SUCCESS
We believe that our clients' success is our success.
PASSION
Is the motor that moves us every day to complete every project.
TALENT
Is our most powerful tool for establishing new standards.
RESPECT
We abide by a strong work ethics policy and stay loyal to all our clients.
TEAMWORK
We have a group of dynamic professionals going above and beyond the call of duty to create and deliver exceptional work every time.
FLEXIBILITY
We keep up with a demanding market by staying adaptable and flexible to our clients' needs.
DEADLINE
We work with a sense of urgency and priority to get the job well done and on time.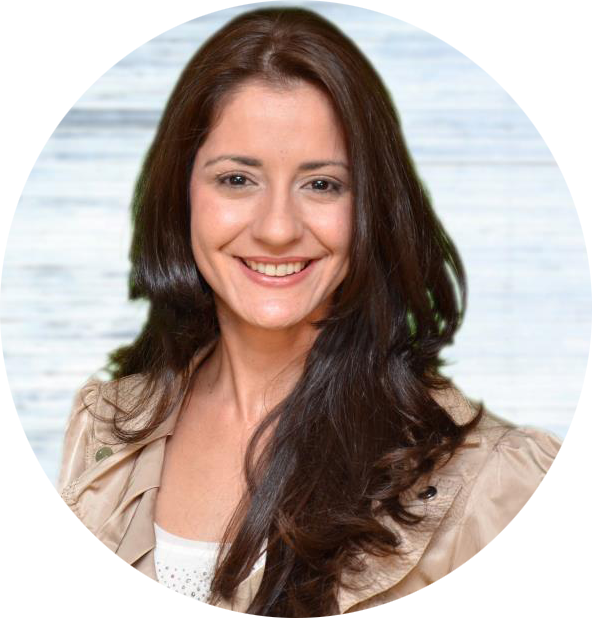 Emma Velez
President/CEO
561-594-6044
emmav@tresdigitalsolutions.com
Emma loves coming into work because of the brilliant, visionary and creative people she gets to work with every day. Her daily thinking revolves around clients, brands, marketing challenges and consumers. One of the things she values most is the opportunity to work with a variety of industries. From pediatricians to car dealerships, animal clinics and attorneys (to name a few).
Emma held a career in advertising working in print media, radio and television for some of the biggest communication companies in the United States such as Cox Enterprises and iHeart Media. In 2010, she decided to follow her business entrepreneur dreams and founded Tres Communications, a full-service advertising, and marketing agency where she serves her client base with a vast variety of services from traditional to digital media. At the same time, their divisions were born: Tres Digital Solutions, Tres Publishing, and Baralia Printing.
She is part of the board of the Puerto Rican Hispanic Chamber of Commerce of Palm Beach County where she serves as Director of Public Relations. Emma is also a board member of the Hispanic Education Coalition of Palm Beach County where she serves as Director of Communications.
She earned a Bachelors degree in Arts of Communications with a concentration in management, where she graduated magna cum laude from the Sacred Heart University of Puerto Rico in 2004. She also earned a Masters of Science degree in Mass Communications from Florida International University in 2013.
She was born and raised in Arecibo, Puerto Rico, where she travels to enjoy her culture and people. Emma is married and has two daughters.
START A PROJECT TODAY
From conceptualization and creation to full development and implementation - we can help you achieve your digital marketing goals.

Request a Quote